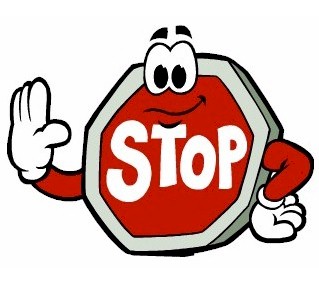 Spam is one of the biggest issues with WordPress blogs and it really makes you tired. When I moved to WordPress from Blogger, I installed a few plugins and made some changes to my comment form by assuming that this will give me bulletproof security against spam, but for last few days, my blog is again invaded by spam. Akismet (the most popular anti-spam plugin) failed to filter out comments on my blog. Not only it allowed spam comments to reach pending folder, but it marked several real comments of visitors and took them to the spam folder where the comments lost in a very big list which was compiled by Akismet during last couple of months.
I tried Growmap plugin too, but it also failed to block spam comments. I then deactivated both Akismet and Growmap anti-spam plugins and installed WP No-bot Question plugin which has now gave my blog the real bulletproof protection against spam comments. Over last few days, I haven't received even a single spam comment and for that reason, I am declaring the WP No-bot Question as the best anti-spam plugin for WordPress blogs.
WP No-bot Question plugin lets you define simple questions and answers which need to be answered by the commenter before posting the comments. I know that captchas are hard for visitors to solve and they decrease the number of comments on your blog posts. But WP No-bot Question plugin is different than those hard captchas and you are allowed to set very simple questions which are easy to be answered and your visitors will not face any difficulty in answering the questions, but the spam bots will be eliminated completely.
Setting up WP No-bot Questions
Install the plugin by either searching it from the plugin directory or by downloading it here and then uploading to your server. After installing the plugin, activate it and then go to WP No-bot Question page under settings. At settings page of the plugin, set questions and answers and then save the changes. To ensure that your visitors don't face any difficulty in submitting comments, set all possible answers to the questions. For example if you are going to ask a question like the sum of 4 and 2, then your visitors may enter the answer as either 6, six, SIX or Six. So set all these answers as the plugin is case sensitive also.
So if spam has made you tired, then install WP No-spam Question plugin now and say bye-bye to spam comments. Like Akismet, this plugin will not gather a lot of comments in your database, but yes, it will keep spam away from your blog completely and will give you peace of mind. So go and install this great plugin now and don't let spam to invade your blog anymore 🙂