YouTube
is the largest video sharing platform of the Internet world but for several reasons, a huge number of Internet users search for YouTube alternatives. Sometimes YouTube bans you for violation of TOS or the service gets blocked in your area as it happens in Pakistan frequently :), but you need YouTube for uploading and sharing your business or personal videos and this task is crucial for promoting your products among target audience.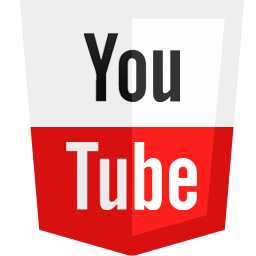 Although you will find several websites, which allow you to upload and share your videos, but you need a popular service with high traffic as your videos can send a good traffic to your blog or website. In such a situation, a good YouTube alternative with high traffic must be there to serve you. I have listed 4 best YouTube alternatives which allow you to upload and share your videos among a big audience. Here is the list: 
DailyMotion
DailyMotion
is one of the largest video sharing websites. This is the best alternative to YouTube. If you don't have access to YouTube or searching for any additional service to promote your videos among a broader audience, then DailyMotion must be your first option.
DailyMotion is a French limited company which offers its services globally in 16 different languages. According to the stats provided by ComScore, DailyMotion receives more than 100 million unique visitors per month and more than 2 billion videos are viewed. These stats are enough to tell you that DailyMotion is the perfect place for your videos.
Vimeo
Vimeo
is the second largest YouTube alternative which allows you to share your videos among a huge crowed of video searchers. In 2004, some film makers founded Vimeo for sharing their work but by the passage of time, the service got globalized and now every Internet user can use the services of Vimeo to share his/her videos among a diverse community of target audience.
MetaCafe
MetaCafe
is yet another brilliant video host which is dedicated to serve short videos from movies, games, adventure videos and other content. You can make promotional video clips of your business and can share them on MetaCafe where your videos will receive good impressions. Thus MetaCafe can serve your business to grow by hosting and sharing your videos among target audience.
ZippCAST
ZippCAST
is our last recommendation as another top YouTube alternative. Primarily, ZippCAST is dedicated to serve originally created videos. i.e. the video which you are going to share must be created originally by you. ZippCAST is a brilliant video host which allows you to upload, download and watch videos easily. The high traffic flow at ZippCAST ensures that your videos are viewed by a lot of people.
These were four brilliant alternatives to YouTube where you can upload your videos, download videos uploaded by others and can watch videos online. Apart from the ease of use, reliable services, high traffic and other features, these services empower you to make any video either public or private. I hope that you will find these services cool for promoting your business or for sharing your personal content among friends and family.