Before Start Reading, Please Like My Page and Submit Your one at the End.
[button color="green" size="big" link="http://facebooklikes.supportivehands.net/get-fb-likes/" target="blank"  rel="nofollow"]Submit Your Facebook Page to Get Likes[/button]
Increasing the number of likes on your Facebook fan page benefits you in several ways. In blogging success, social involvement plays vital role and as being the largest social network, Facebook can contribute you greatly in growing your blog.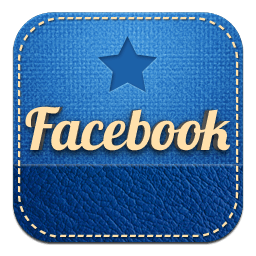 Every blogger and website owner has a Facebook fan page to share his/her blog posts and other online content with Facebook users. If the fan page has more likes, then Facebook can send a good traffic to the concerned blog. Today we will learn how to increase the number of Facebook likes for your blog or website's fan page.
Facebook Like Widgets
There are a lot of widgets available for websites and blogs which can deliver brilliant results when used properly. Facebook provides you a code to embed a simple Facebook like box anywhere on your blog or website and this simple box helps you in increasing Facebook likes.
Apart from this traditional Like Box, there is yet another very effective widget available that is the Facebook Like Popup Box. This box popups and compels the visitor to like your Facebook page. Although unnecessary popups are not recommended to be used on blogs and websites but this One Time Facebook Like Popup Box appears for the first visit of your visitors and it doesn't appear again for the same browser. Thus this widget works effectively in increasing the number of likes for your Facebook fan page without annoying your visitors.
Exchanging Facebook Likes
This is yet another tactic used by several bloggers and website owners to increase the number of their Facebook page fans. This practice was most popular at bloggers.com where bloggers used to exchange Facebook likes, but now
bloggers.com has gone
:(.
Buying Facebook Likes
Many services sell Facebook likes at low cost. http://marketingwonderland.com/buy-facebook-fans/ is one of the most used websites for this purpose. If your budget plan allows, a little investment can get you a lot of Facebook likes which will return your investment with a good profit in form of traffic from Facebook.
Some people believe that several services sell fake Facebook fans and page likes, so while choosing any service for buying Facebook likes, ensure that you are going to get real fans, not fake ones. This can be confirmed by reading user reviews about the service.
Promoting Your Page on Facebook
Facebook itself promotes your page when you pay a little money. While browsing Facebook, you might have noticed that several pages are recommended to be liked. These recommendations promote fan pages of bloggers, website owners and companies who pay Facebook for getting more fans and page likes. You can also invest some money to get more likes. The more you invest, the more your page will be promoted.  
Keep Your Fan Page Updated
When you keep your Facebook page updated with useful information and links, it builds a circle of target fans and the circle keeps expanding. To ensure that your Facebook page likes are growing, share each new post on your blog's fan page. Initial Likes are Hard to Get
Initial page likes are hard to get and once you have enough fans on your Facebook page, the likes start growing quickly. When your fans like any link or status update on your Facebook page, their all friends are informed thus the friends also most likely visit and like your page. This maximizes the exposure of your Facebook page to the Facebook community. So if you have gotten tired from failure in getting initial likes, don't give up! You will soon notice a sudden grow in your Facebook page's likes.
Like Our Suggested Pages and Submit Your One
We have developed a page for you on which your Facebook pages are recommended to others to like. It is easy to get listed your Facebook page. Simply visit , like all pages there and submit your page's URL through contact form. We will add your Facebook page as soon as possible. After submitting your page URL, please comeback occasionally and like the new pages as others' pages are listed after they like your one.
[ads1]
[button color="green" size="big" link="http://facebooklikes.supportivehands.net/get-fb-likes/" target="blank"  rel="nofollow"]Submit Your Facebook Page to Get Likes[/button]
So these were some tips for getting Facebook likes. I also need likes for my page and I hope that you will like my blog's Facebook fan page. Here is the link: https://facebook.com/itcongress. Just drop your Facebook page's URL below in comments, other bloggers, including me, will surely like your page and it will help you increasing Facebook page likes. Good luck!!